Here you can find explanations for all the symbols used in reference to our machines.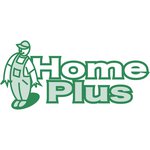 Home plus A range of machines aimed at the home user, for tidying and cleaning the garden, cutting hedges and smallish trunks or stems, and DIY jobs in general. Characterised by lightweight and compact construction, to make the task of the operator that much simpler. Easy to start, easy to use and easy to maintain: these are the ideal tools for getting things done quickly and neatly around the home.
---


Tough tech Solid and dependable, these are machines designed for heavy and frequent use in countryside environments: clearing overgrown and uncultivated areas, pruning and cutting firewood, crop irrigation and disinfestation tasks. Designed using solutions which are certain to ensure high work rates and maximum durability over time.
---


Sharp pro No-nonsense everyday tools for the busy professional, these are machines that stand out for the toughness of their components, high performance and matchless long-term durability. Specific materials used in construction guarantee unwavering quality even when tackling the most severe and lengthy of tasks, like forestry work and the clearance of uncultivated areas or scrub and undergrowth.
---


Original accessories and spare parts Quality mark identifying original Emak parts and accessories. Designed to the most stringent quality standards, these items guarantee smoother operation of the machine and longer service life.
---


SRS Safety Release system Innovative quick release system allowing the operator to step away from the machine in an instant, for maximum protection and safety.
---


Decompressor Reduces the compression ratio in the cylinder during start-up, allows simple and effortless starting.
---


Ready Start system System which activates and deactivates automatic starting.
---


Easy on Enables smooth starting with no kickback.
---

Lateral chain tensioner Device which simplifies chain tensioning.
---


Pluscut Multi-functional lawnmower: discharge, collection and mulching (system which chops up clippings up into fine fragments, leaving it on the lawn. The clippings decompose and act as natural compost).
---


Vibcut Vibration damping system which isolates the engine from the handles and the body of the machine, considerably reducing the vibrations transmitted to the user during operation so as to guarantee maximum comfort and easy handling.
---


Rev&Go Patented quick-fit mechanism for Multimate which enables the operator to switch from one implement to another within seconds, without the need for tools.
---


Burn Right Trademark identifying Emak engines which contribute to safeguarding the surrounding environment and which comply fully with applicable EURO 2 norms.