Practical, quiet running and nature-friendly: this is the new range of battery-powered products from Oleo-Mac.Besides delivering performance comparable to equivalent fuel-powered tools, their ergonomic design makes them even more comfortable to use, with no power cords, exhaust fumes and noise.
The batteries come in two versions—Bi 2.5 OM (2.5 Ah) and Bi 5.0 OM (5.0 Ah)—and are interchangeable, as well as compatible with tools throughout the entire range. They are made to last for years, provide full power until the charge is exhausted and can be replenished using the supplied low energy consumption CRG battery charger.
The HCi 45 battery-powered hedgetrimmer is equipped with high-quality, laser-sharpened blades, which guarantee a precise cut without damaging plants, and it can be used continuously for up to two hours.
The BCi 30 battery-powered brushcutter, with 30 cm cutting diameter and 2 mm low-noise line, is lightweight and easy to use, thanks to the Load&Go head, which can be reloaded in 20 seconds by hand without the need for tools.
The BVi 60 battery-powered blower offers a balanced grip as well as motor power and air speed regulation, to adapt to the job at hand.
Battery-powered hedgetrimmers
HCi 45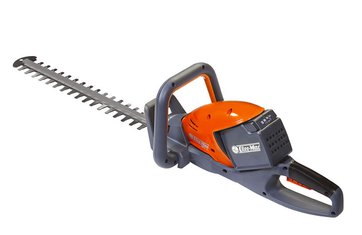 Blade type double
Blade length 450 mm
Runtime 2.5 Ah: 60' light use, 2.5 Ah: 45' intensive use, 5.0 Ah: 120' light use, 5.0 Ah: 90' intensive use


Battery-powered brushcutters
BCi 30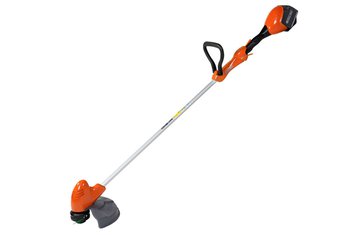 Grip single, adjustable
Cutting components 103 mm dia. Load&Go line head with 2 mm dia. nylon line
Runtime 2.5 Ah: 30' light use, 2.5 Ah: 20' intensive use, 5.0 Ah: 60' light use, 5.0 Ah: 40' intensive use
Battery-powered Leaf Blowers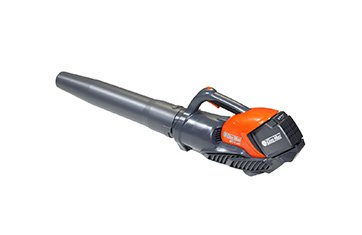 Max air speed 40 m/s
Weight without battery 3.3 Kg
Runtime 2.5 Ah: 40' minimum speed, 5.0 Ah: 90' minimum speed, 2.5 Ah: 15' maximum speed, 5.0 Ah: 30' maximum speed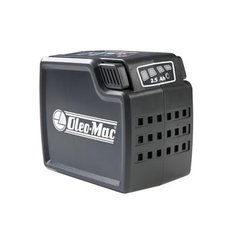 Charging time 110 min
Voltage 40 V
Current 2.5 Ah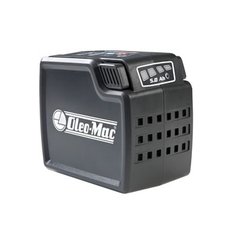 Charging time 220 min
Voltage 40 V
Current 5,0 Ah
Batteries and Chargers
CRG Batteries Charger